CAREER HIGHLIGHTS - BIOSKETCH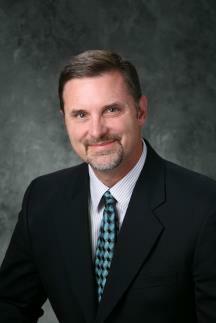 Timothy J. Mayotte, Ph.D., P.E.
Owner/President
EDUCATION
Doctorate in Environmental Engineering
Masters Degree in Environmental Engineering
Masters Degree in Hydrogeology
Bachelors Degree in Geophysics
CERTIFICATION
Registered Professional Engineer in IL, IN, MI, OH, and WI
Certified Professional Geologist
ASHI Certified Home Inspector
Certified sUAS Pilot (FAA# 4796028)
AFFILIATIONS
American Society of Civil Engineers
American Society of Microbiology
American Institute of Professional Geologists
EXPERIENCE
Over 35 years of civil/environmental engineering and consulting experience.
Since 1986, experienced with litigation support and as an expert witness.
Execution of environmental remedial investigations and feasibility studies.
Bench/field-scale treatability studies of biological and physicochemical treatment technologies.
Remedial design and remedial action implementation, operation and maintenance.
Industrial wastewater treatment design and optimization.
Numerical modeling of groundwater/surface water flow and contaminant fate and transport: (MODFLOW, RT3D      HEC-HMS, HEC-RAS, HydroCAD.)
Design of stormwater management and drainage features, including wet and dry ponds.
Design/construction of wastewater impoundments.
Geotechnical investigations and soil mechanics testing and analyses.
Home and commercial building inspections (ASHI-certified).
Dam safety and inspections.
Construction quality assurance and quality control.
AutoCAD Civil 3D proficient.
Facility decommissioning and demolition management.
Brownfield redevelopment planning and assistance.
Published over 10 technical articles in peer-reviewed journals and trade publications.
Teaches college level microbiology, microbiology laboratory, physical science and civil engineering courses.
Projects completed in AL, AZ, CA, CO, FL, IA, IL, IN, KS, MA, MI, MS, MO, NJ, NY, OH, OR, PA, TN, TX, UT, VT, VA, WV, WI, WY, Brazil, Canada (BC, ONT), China, Czech Republic, Italy, Mexico.